Sky Ropes & Sky Ropes Junior
Swing, swoop and soar on our specially designed Sky Ropes
Sky Ropes
Re-opening for February half term! Get your heart racing and explore high in the sky in a quest to conquer Sky Ropes at Great Notley Country Park. With high ropes adventure courses to suit the whole family from tiny tots of two years to big kids and adults, Sky Ropes offers great, safe family fun.
Sky Ropes Adventure
Perfect for the whole family.
Our two-level high ropes course is a great adventure for adults and children starting from 1m tall.
Sky Ropes Junior
For Toddlers and younger adventurers.
Young thrill seekers from 2 years old can take part and test their balance across our beams and bridges.
Image gallery
Where to find us
FAQs
What's the difference between Sky Ropes and Sky Ropes Junior?
They are two separate courses. Sky Ropes is our Main Course suitable for children over 1.22m (4ft). You may also go on if measuring over 1m but must have an adult chaperone to accompany them. Sky Ropes Junior is suitable for children at least 2 years old and less than 1.22m (4ft). All children on the Junior Course must have an adult chaperone each.
What happens if it rains?
Your session will still go ahead in rainy weather. Sky Ropes is an all-weather activity, so please dress appropriately. We will only close the course during high winds or thunder and lightning.
Do I need to pre-book?
We always advise pre-booking your session so you have the time slot best suited for you. It is also possible to walk in on the day and book in however we cannot guarantee availability and there could be a waiting time.
Can I chaperone more than one child?
If your child requires a chaperone it must be one adult per child. This applies for the Sky Ropes and Sky Ropes Junior.
My child needs a chaperone; do I need to pay as well?
If your child is going on the Junior Course you do not need to pay for a ticket, however if you are chaperoning on the Sky Ropes course you will need to pay for a ticket which is £10 per person.
How long does a session last?
Your Sky Ropes session will last 75 minutes and the Junior Course session will last 30 minutes.
Do I have to stay with my children whilst they take part on the course?
If your children are tall enough to go on the course unaccompanied you do not have to stay at the course with them. You are welcome to watch from underneath the course, or feel free to grab a coffee from the Skylark café. Sky Ropes customers receive 10% off when spending over £5. Present your wristband to receive the discount.
Can I bring my dog?
Sure! Dogs are more than welcome within the Sky Ropes area, we do ask that they are kept on their leads at all times and any mess cleaned up.
Are adults allowed to go on too?
Of Course! Our Sky Ropes course is suitable for children and adults; you wouldn't be able to go on the Junior Course though.
Is parking included in the price?
Unfortunately parking is not included in your ticket price so please bring change or your debit/credit card to pay for parking after you have finished your visit.
Do you have to clip on and clip off yourself?
Not at all, our course is different from others. Our instructors will load you onto the course at the beginning and you will remain on until a instructor takes you off at the end of your session. There is no way you are able to unclip yourself during your adventure.
Can I spectate?
You are more than welcome to watch from underneath the course. They is also some seating dotted around the enclosure.
Are there any weight restrictions?
The maximum weight is 136kg (21.5 stone).
What's the maximum height?
For the Junior Course you must be less than 1.22m (4ft). On the Sky Ropes course the maximum height is 6ft 8.
Am I able to change/amend my booking?
Call us on 0333 013 2901 and we will do what we can to assist with your booking.
Can I get drinks/food?
Skylark cafe is located in the building near the Sky Ropes Course; they offer a variety of drinks, snacks and ice cream. Sky Ropes customers receive 10% off when spending over £5. Present your wristband when paying to receive your discount.
I'm running late to my booking what can I do?
If possible, please call us on 0333 013 2901 to let us know if you think you'll be late. We will always do what we can to accommodate for late arrivals however this is not always possible.
If I go on the course and decide I don't like it can I get my money back?
Unfortunately, no, we do not offer refunds. Once you are connected onto the course you are no longer eligible for a refund should you decide you would not like to continue.
Discover more places
Featured events at Great Notley Country Park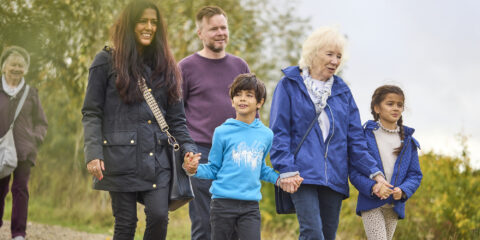 23 ideas to kick start 2023 from walks to birdwatching, kid's play to family history, there's something for everyone.
Dates:

January 1 - April 30, 2023

Times:

8:00am - 7:00pm
For the whole family
Price: Mostly free - see feature for more information
Join us for woodland play sessions, aimed at the under-5's. Activities include forest crafts and building dens.
Dates:

February 6, 2023
February 27, 2023
March 27, 2023
April 17, 2023
May 22, 2023
(continued …)

Venue:

Danbury Country Park

Times:

10:00am - 12:00pm
For under 5s
Price: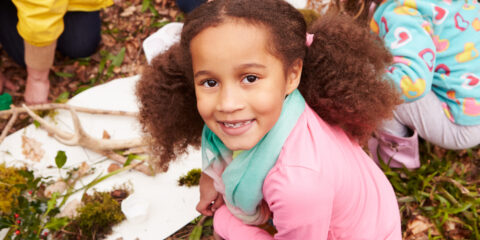 Aimed at home educated children, this series of six sessions at Danbury Country Park includes nature activities, forest crafts, imagination, physical play and building things.
Dates:

February 6, 2023
February 27, 2023
March 27, 2023
April 17, 2023
May 22, 2023
(continued …)

Venue:

Danbury Country Park

Times:

12:30pm - 2:30pm
Primary School aged children
Price: