The Sounds of Silence
Stop, listen and be part of history!
The Essex Record Office and Explore Essex have launched a campaign to encourage Essex residents to record this historic moment in time and be part of history!
We want to know how the sounds around you have changed during the lockdown.

What sounds are you noticing now that you are working from home, the traffic has slowed and children are home from school?
From loud birdsong when you open the window to the normal items around your home you might never pay attention to, what does your 'isolation' sound like, and how does it make you feel? We want you to share the sounds of the Essex Lockdown with us, and have some fun while you do it!
Ideas
Why not record at the same time of day every day for a week? Or take one day and record for twenty seconds every hour to note the differences? You could open the window, record your home working space, the kids at home, the wildlife or the lack of traffic. Create it as a project for the kids. What do you notice? Let us know!
How to
For instructions on how you can record sounds and share them to social media click here.
We advise recording a clip for up to one minute.
Then upload your recording to Facebook or Instagram and tag us @visitparks using #EssexSoundsofSilence.
If you'd like your recording to #BePartofHistory and be added to our Sound Archive, please also email it to us at explore.essex@essex.gov.uk. Make sure to tell us when and where you recorded your clip, and give it a title, and tell us how the sound made you feel.
This really is a historic moment of time, one we think is significant and worth capturing and recording for future generations.
Inspiration
This project was inspired by the Essex Sounds website which hosts the sounds of Essex past and present. Ultimately the idea is to be able to add some of your recordings. For now, do visit the website for inspiration.

Event details
Explore Essex
Search our parks and places to plan your perfect day out
Need to know
Explorer Pass
Save money with your Explorer Pass

Our annual Explore Essex Pass will give you and your family the freedom to explore some of the incredible places and green spaces that Essex has to offer, as many times as you like throughout the year, with free parking at seven country parks, 2 or 1 on Sky Ropes, priority booking on specific events, and 10% discounts at many cafes and visitor centres.
Related events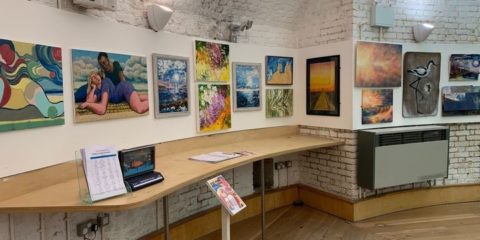 The annual Jaywick Martello Tower Coastal Open is back for 2022! Join us for this special open exhibition celebrating the talents of local artists and craft makers, from painting to pottery to poetry and beyond.
Dates:

September 8 - October 30, 2022

Venue:

Jaywick Martello Tower

Times:

9:00am - 9:00am
For the whole family
Price:
The Autumn Exhibition features over 20 East Anglian Artists over five floors is well worth visit but also includes the 'Tall Tales' View from the Top - interpretation and engagement room.
Dates:

September 10 - October 31, 2022

Venue:

Old Hall Lane

Times:

10:00am - 5:00pm
For the whole family
Price: Small charge applies to visit the Naze Tower, book tickets at www.nazetower.co.uk or buy from the Tower
Dive below the earth to explore the geology that underpins Essex and explore how it was formed over millions of years.
Dates:

October 4, 2022

Venue:

Essex Record Office

Times:

10:30am - 12:00pm
For the whole family
Price: £5.75