Spring Talks at Jaywick Martello Tower 2022
Our talks series is back this Spring! Join us for five new talks in March and April where we will be joined by speakers discussing local history. Talks are £2 each or book all talks in advance and get the final talk free. Refreshments provided.
Clactonian (or Jaywickian!) man: Adam Wightman
Friday 4 March 2022, 11am - Midday
This talk by Adam Wightman will look at the Lower Palaeolithic archaeology from the Clacton and Jaywick area and explore how a Europe-wide flint tool industry became named after the town of Clacton.
The 1953 British Storm and Flood: Adrian Wright
Part 1 - Friday 11 March 2022, 11am - Midday
Part 2 - Friday 18 March 2022, 11am - Midday
In this two-part talk by Adrian Wright, we will undertake an examination of the 1953 British Storm & Flood. Starting with analysis of how weather and tidal conditions combined, followed by a review of the sequence of events. Eye-witness accounts follow and the question 'Could it Happen Again?' is considered in conclusion.
The Jaywick Gravel Trade: Bob Seago
Friday 25 March 2022, 11am-Midday
Join us for this fascinating talk with Bob Seago where we will learn about the sand and gravel from the seashore around Jaywick Sands and how it was quarried and transported.
Hi-di-Hi - The Life and Times of Butlin's Clacton: Norman Jacobs
Friday 1 April 2022, 11am - Midday
Get ready to be transported back to the heyday of the British seaside holiday with this talk by Norman Jacobs on the history of Butlins.
Event details
Explore Essex
Search our parks and places to plan your perfect day out
Need to know
Explorer Pass
Save money with your Explorer Pass

Our annual Explore Essex Pass will give you and your family the freedom to explore some of the incredible places and green spaces that Essex has to offer, as many times as you like throughout the year, with free parking at seven country parks, 2 or 1 on Sky Ropes, priority booking on specific events, and 10% discounts at many cafes and visitor centres.
Related events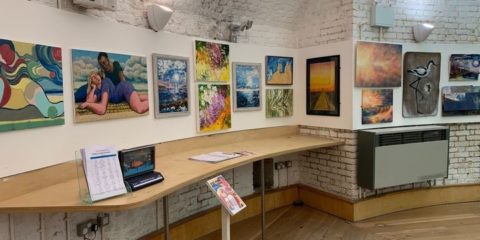 The annual Jaywick Martello Tower Coastal Open is back for 2022! Join us for this special open exhibition celebrating the talents of local artists and craft makers, from painting to pottery to poetry and beyond.
Dates:

September 8 - October 30, 2022

Venue:

Jaywick Martello Tower

Times:

9:00am - 9:00am
For the whole family
Price: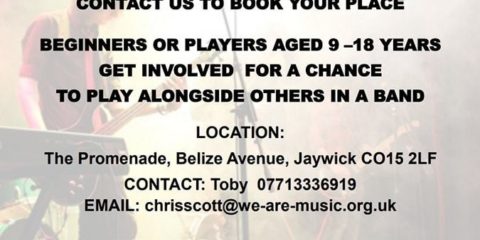 We Are Music are back at Jaywick Martello Tower in September and are looking for young people with an interest in music to create new bands!
For the first of our Autumn 2022 talks Ken Bonham will be at JMT discussing Barns in Essex and Elsewhere.
Dates:

October 7, 2022

Venue:

Jaywick Martello Tower

Times:

11:00am - 12:00pm
For the whole family
Price: £2 entry, refreshments provided.