Firstsite: Essex Girls
The Essex Girls film is based on writer and lead actor Busayo Ige's real-life experiences of growing up in the coastal regions of Essex.
Essex Girls explores how it feels to be a Black girl in a mostly white regional space, how to find self-love in a sphere that doesn't always accommodate you, the magical power of female friendships and Black girl magic.
All wrapped inside a warm, funny, nostalgic vision of 2009 Britain – the era of UK garage revival, Jane Norman bags, and BBM.
Growing up in Benfleet, Essex hasn't been straightforward for British-Nigerian Bisola.
She's done her best to fit in, but even her two best friends Charlie and Saffron, who love her to bits, seem to be understanding her less and less recently.
However, after an incident at her high school shunts her into the orbit of the only other Black girl in her year – the gorgeous, irrepressible Ashlee, who is everything Bisola wishes she could be – Bisola is plunged into a journey of discovering a whole new side of herself.
Directored by Yero Timi-Biu, the cast features: Busayo Ige, Corinna Brown, Maisie Smith, Adrianna Bertola, Krysstina Frempong, Rebecca Dike, Tomi Egbowon-Ogunjobi and Daniel Adeosun.
Dates: Friday 24 November, 6.00pm, Sunday 26 November, 1.30pm and Wednesday 29 November, 1.30pm. Length: 30 minutes.
Image courtesy of Tape Collective Ltd 2022.
Supported by the Essex County Council Arts and Cultural Fund.
Event details
Explore Essex
Search our parks and places to plan your perfect day out
Need to know
Explorer Pass
Save money with your Explorer Pass

Our annual Explore Essex Pass will give you and your family the freedom to explore some of the incredible places and green spaces that Essex has to offer, as many times as you like throughout the year, with free parking at seven country parks, 2 or 1 on Sky Ropes, priority booking on specific events, and 10% discounts at many cafes and visitor centres.
Related events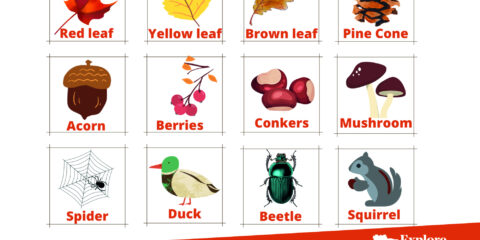 Autumn has arrived and the parks are brimming with colour. See how many of these seasonal sights you can spot on your next trip to an Essex Country Park.
Dates:

September 21 - December 31, 2023

Times:

9:00am - 4:00pm
For the whole family
Price:
Enjoy this walking trail as you explore The Deepenings.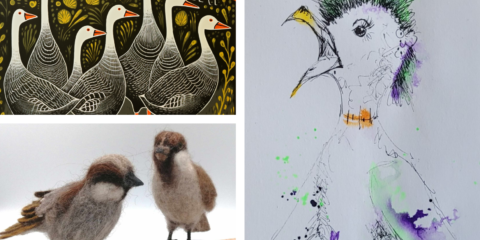 'Essex Birds' is an exhibition of work by all female, or female identifying Essex based artists, curated by Jane Stewart.
Dates:

November 4 - December 17, 2023

Venue:

Jaywick Martello Tower

Times:

10:00am - 4:00pm
For the whole family
Price: Free