Getting Fruity – new Community Orchards planted at the Essex Country Parks
Native, East Anglian fruit trees planted at three Essex Country Parks in 2023
Posted on 20th March 2023
New orchards have been planted at three of the Essex Country Parks, Belhus Woods, Hadleigh and Weald, in association with the Essex Forest Initiative and Essex County Council Place Services.
These orchards will benefit both local communities and wildlife, becoming wonderful places to spend time as they grow and develop.
The fruit trees that have been planted are all native, East Anglian varieties, specific to our region. These trees are not only best suited to our soils and local climate but are also the varieties that have been lost at the largest rate in the area over the last century.
Fruit trees have excellent benefits for wildlife. The flowering blossom of the trees is vital for pollinators, especially in early spring, and the fruit can be a great food source for birds, mammals and insects whether it's on the tree or has fallen to the floor. There are also obvious benefits to people as well.
As the trees grow and the new orchards flourish, it is hoped that visitors will be able to enjoy these community areas through the seasons. Essex families and children can play amongst the blossom, picnic in the summer and pick fruit from the trees during the autumn.
Some of the species planted at the Essex Country Parks include:
Conference, Laxton's Superb and Satisfaction, and Princess pear trees.
Colney, Bailey's Early Black, Early Rivers and Summer Sun cherry trees.
Golden Transparent, Greengage, Swan and Czar plum trees.
Discovery, Queen, Rosy Blenheim, Maldon Wonder, Braintree Seedling and so many more apple tree varieties.
Many of these fruit tree varieties have their own unique histories, you can read more here.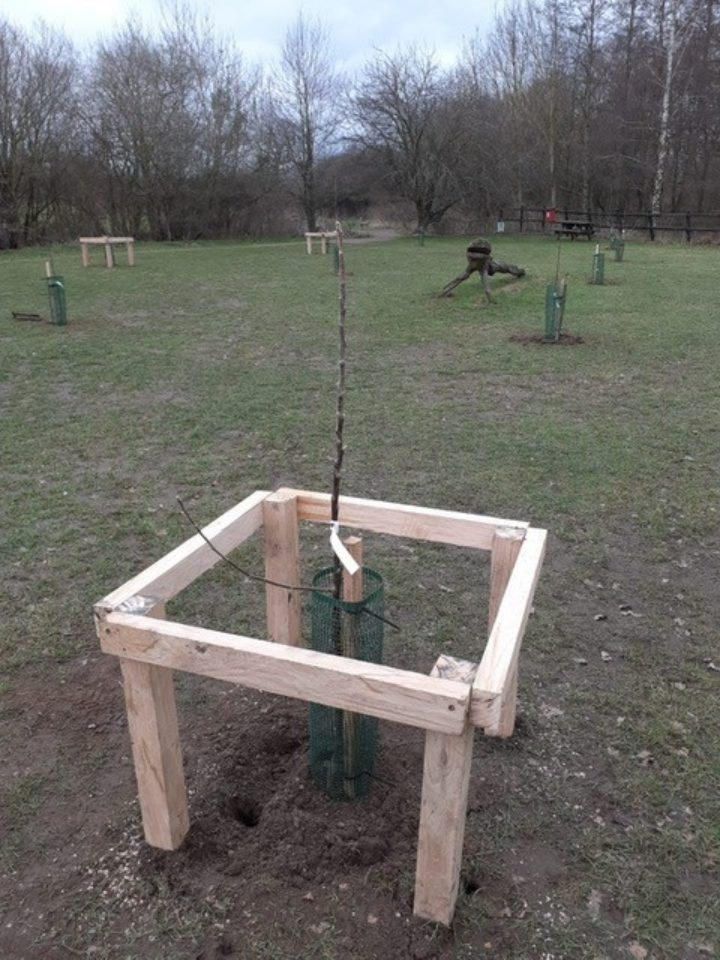 Interested in volunteering for plantings?
Stay in touch and find out more at Essex Forest Initiative on Facebook here.
The tree planting season runs from November to March, however please get in touch at environment@essex.gov.uk if you are interested in planting on your land.
Visiting the Essex Country Parks? Plan your visit here.
Tagged with